Home Exercise Program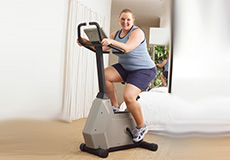 Low Impact Aerobic Exercise
Swimming and riding a stationary bike are great low impact exercises that help build strength. Stop any exercise that causes increasing pain.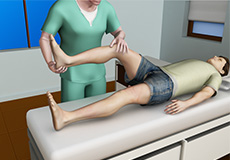 Short-Arc Knee Extensions
Roll up several towels in a roll 6-8 inches thick. Lay in bed with the towels under one knee. Bend the other knee. Keeping your knee on the towels, lift your foot to straighten the knee. Hold for a few seconds and lower the foot.